31 juillet 2013
3
31
/

07
/

juillet
/

2013
16:47
I'll briefly outline Windows Server 2008 R2 Password recovery in a special context, where the password has been saved by the RDP client but is forgotten/lost.
It can so that we are able to login as an administrator, but can't recover the password.
here is the basic solution. Do take notice that some datas will be lost in the process ( encrypted files, saved passwords, ... ) :
1. Login using an administration account
2. Create a second administrator account+password
3. Allow this second administrator account in RDP access.
4. Login using this new administrator account
5. Change the first administrator password :
Computer Management ) Local Users and Groups ) Users
Right click on the the first andministrator account ) set password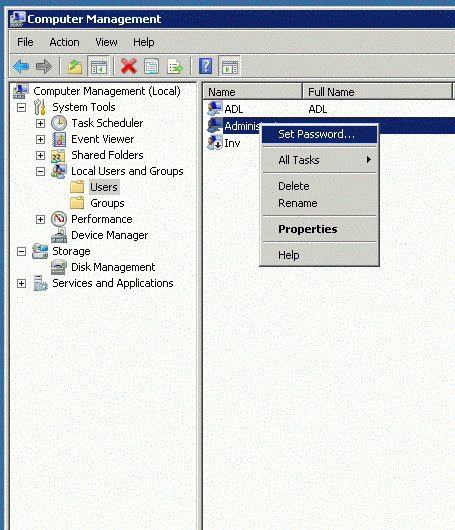 Some datas will be definitively unuseable : Encrypted files, Web Browser saved passwords ....
To avoid this, a password recovery key needs to have been created before.